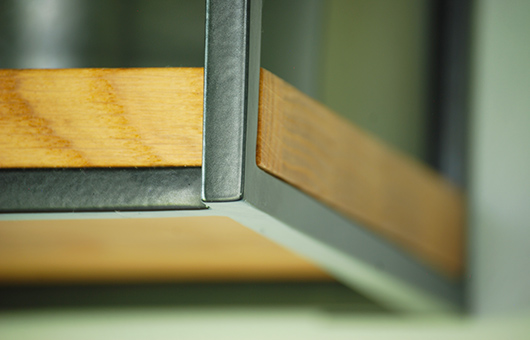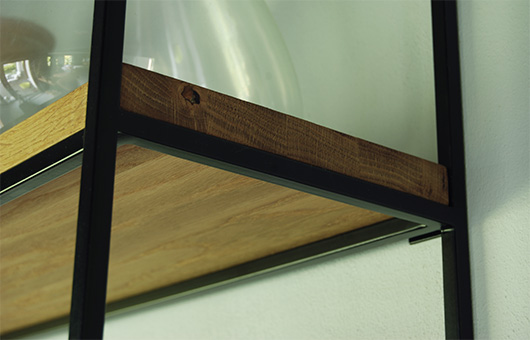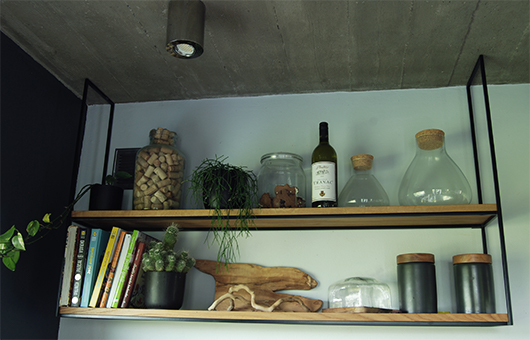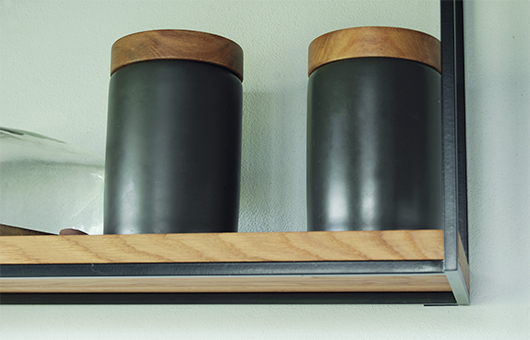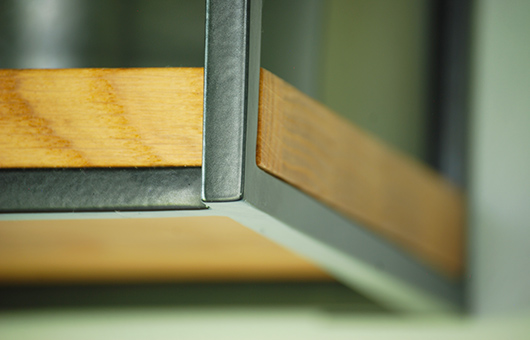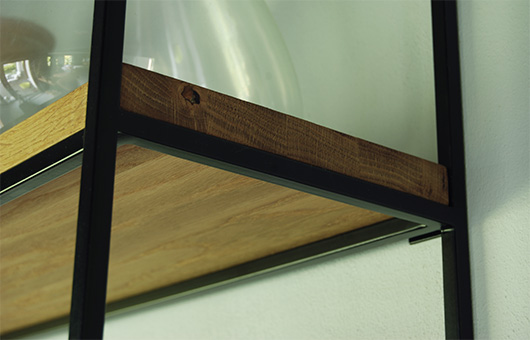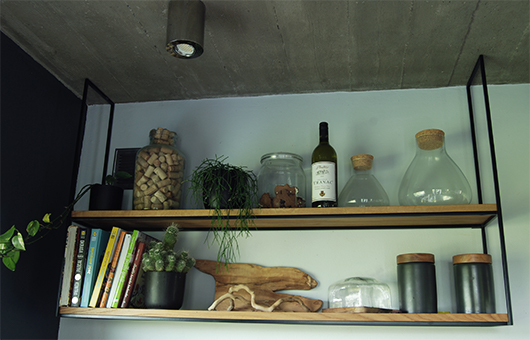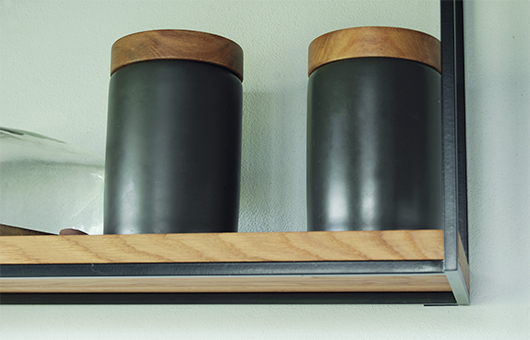 Everything shelf
The slim design and straight lines make this piece of furniture a universal construct. Adapted with its versatility to both kitchen and living room spaces. It can be equipped with mounting brackets decorating the wall, and also as a free-standing structure (to see it, just turn the computer upside down).
The shelf is made of a square bar, which ensures stiffness and lightness of the structure. We used dark oak countertops to finish.
It is possible to make a project on an individual order, and to choose the colors, dimensions and thickness of the countertops.