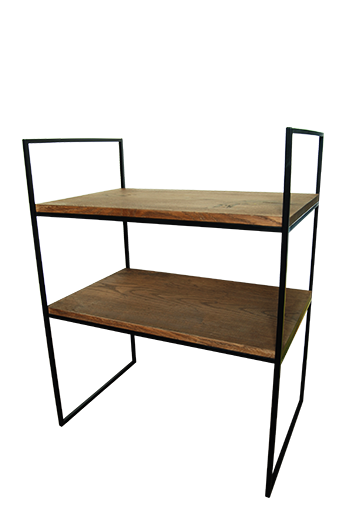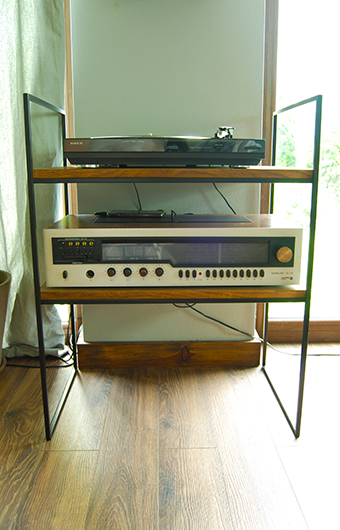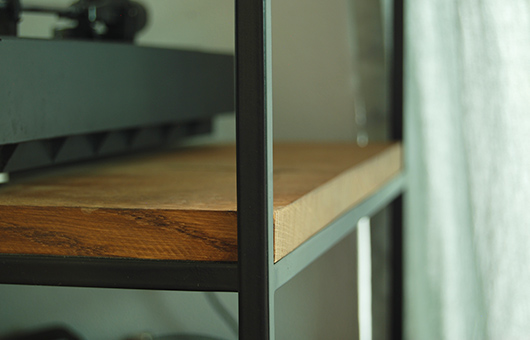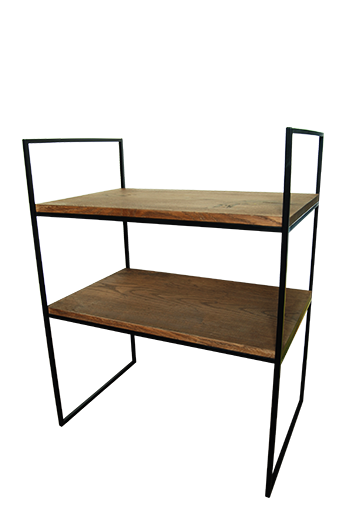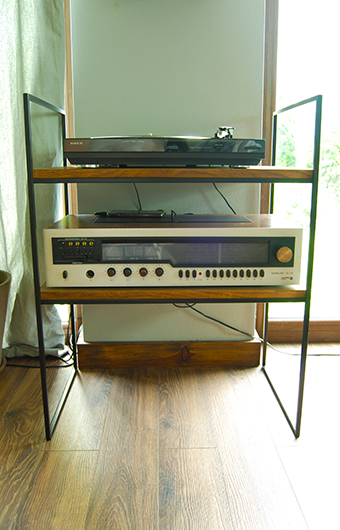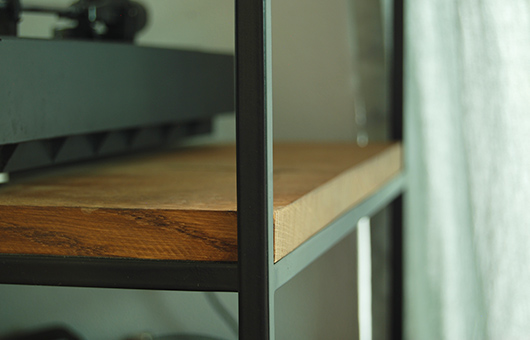 Equipment table
This piece of furniture will fit both the newest OLED and the well-worn Unitra. Some people are sure that the speakers placed near this table sound noticeably better. For your convenience, the protruding elements provides support for various items and adds seriousness to this low structure table.
The whole table is made of a square bar, which ensures stiffness and lightness of the structure. We used dark oak countertops to finish.
It is possible to make a project on an individual order, and to choose the colors, dimensions and thickness of the countertops.