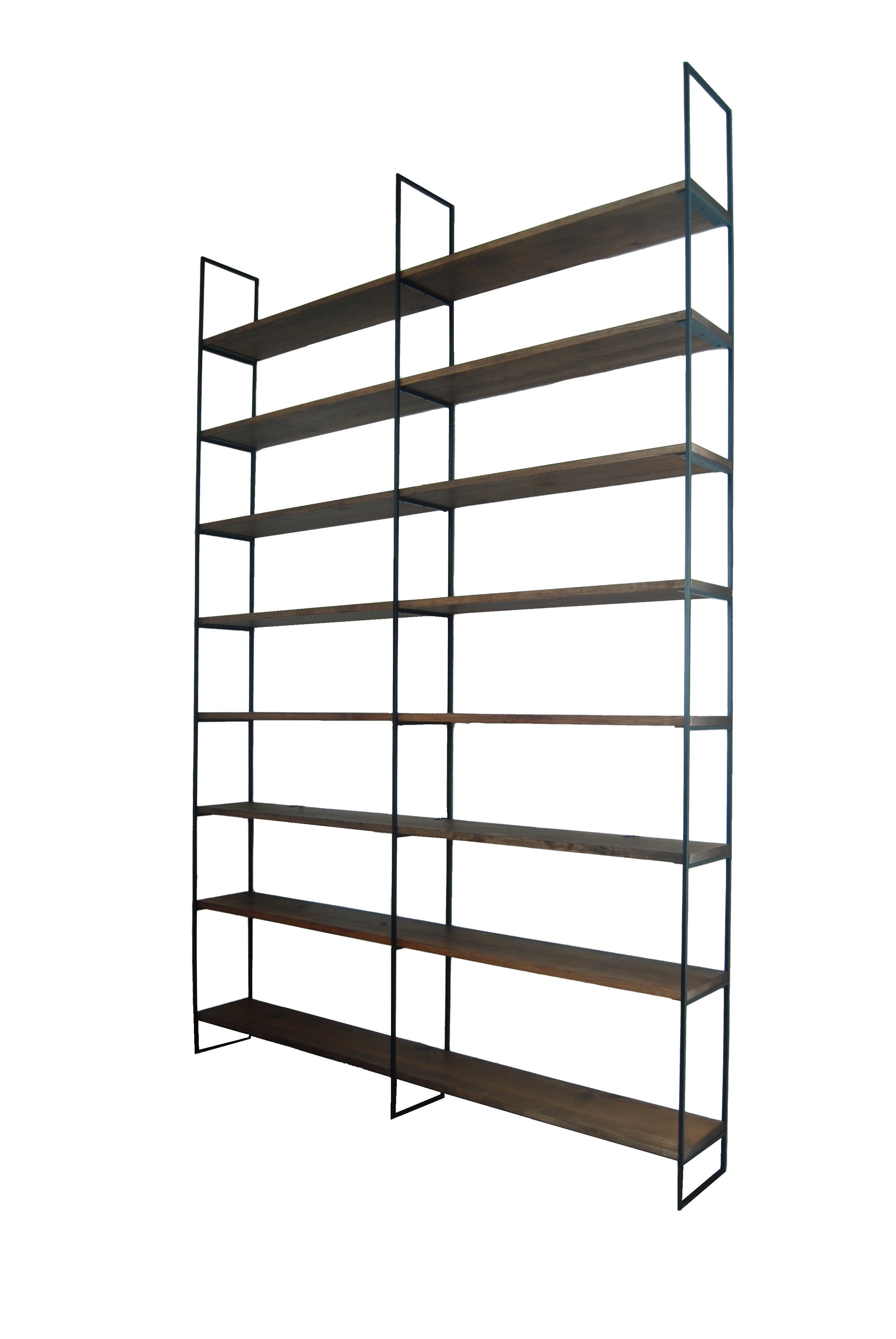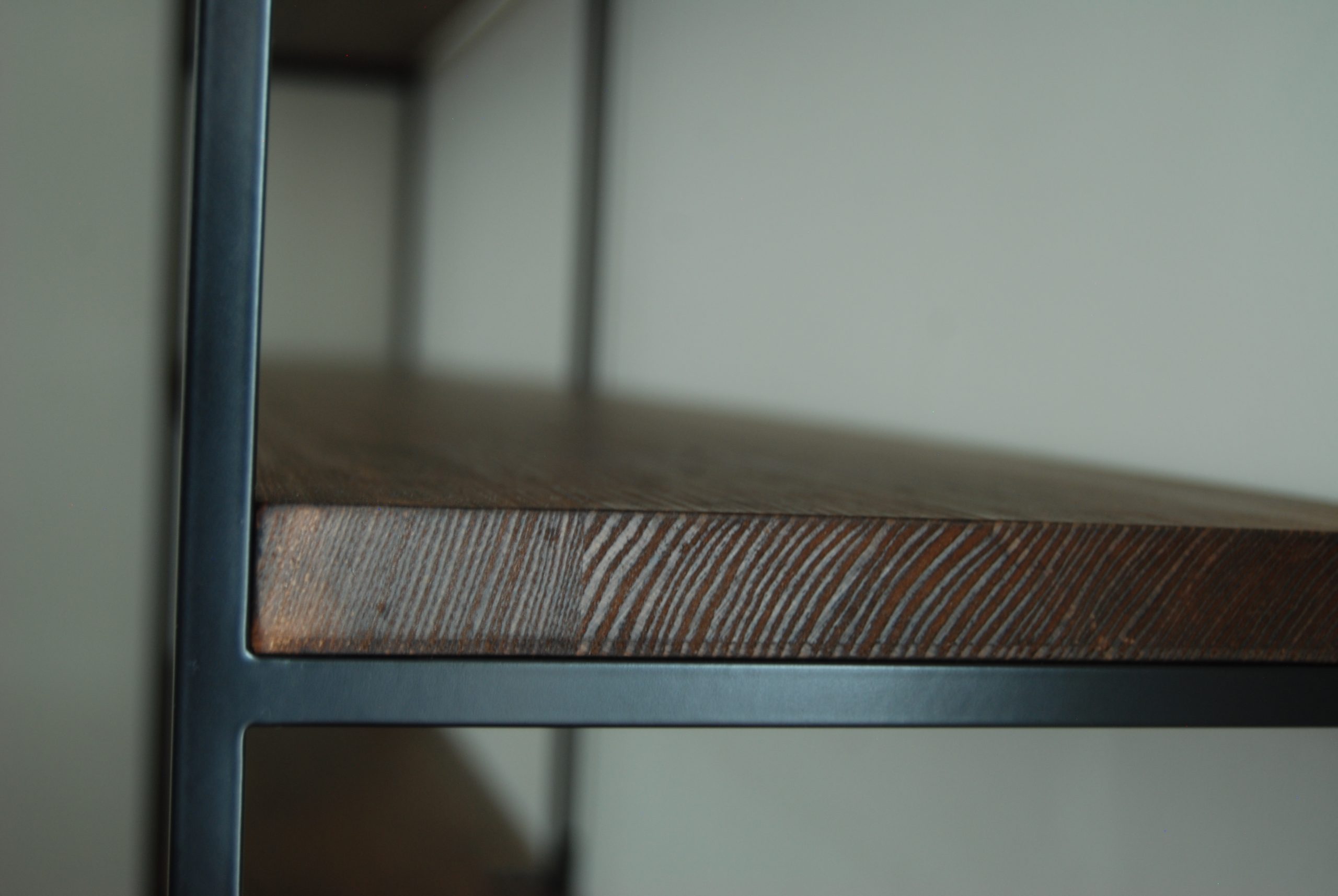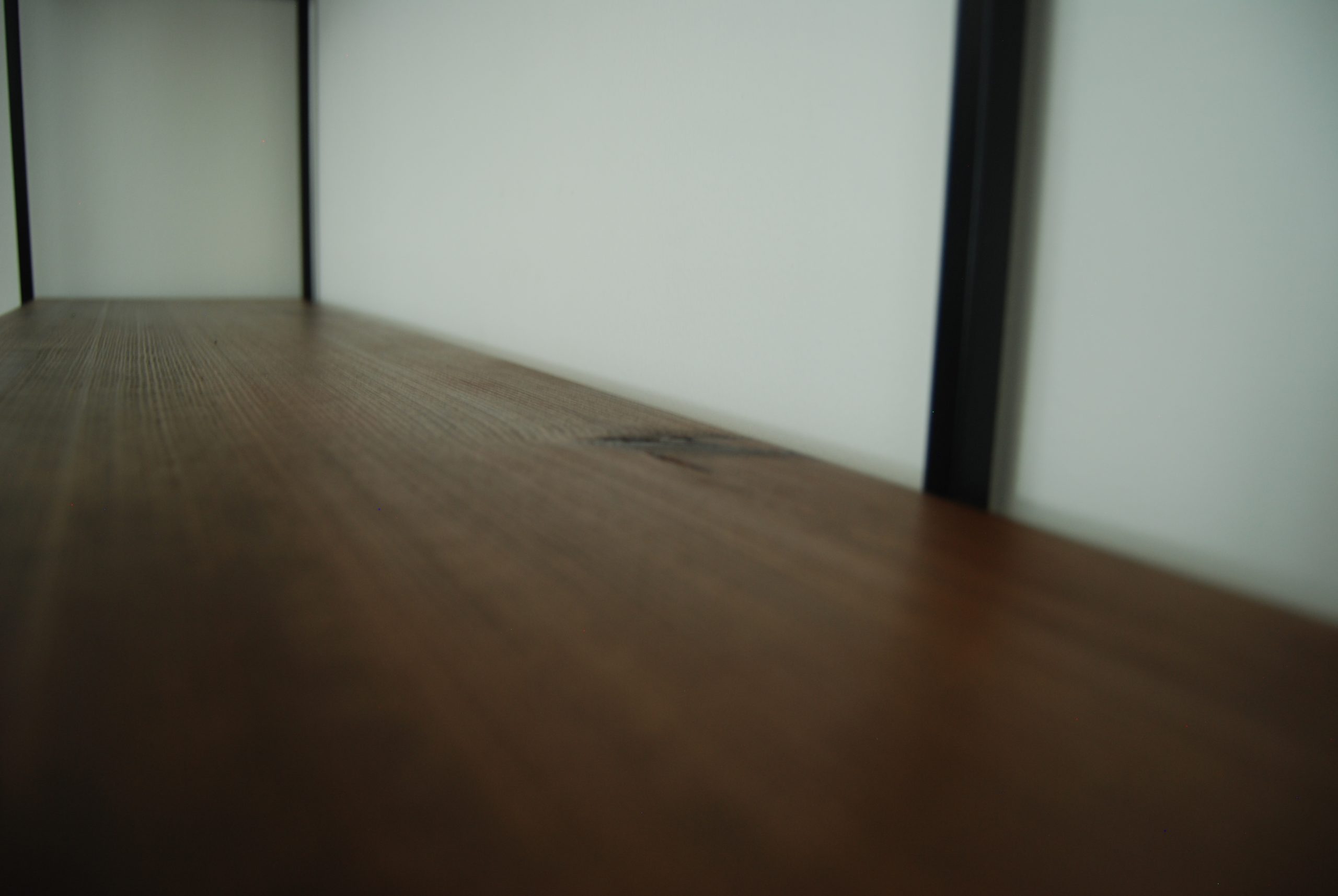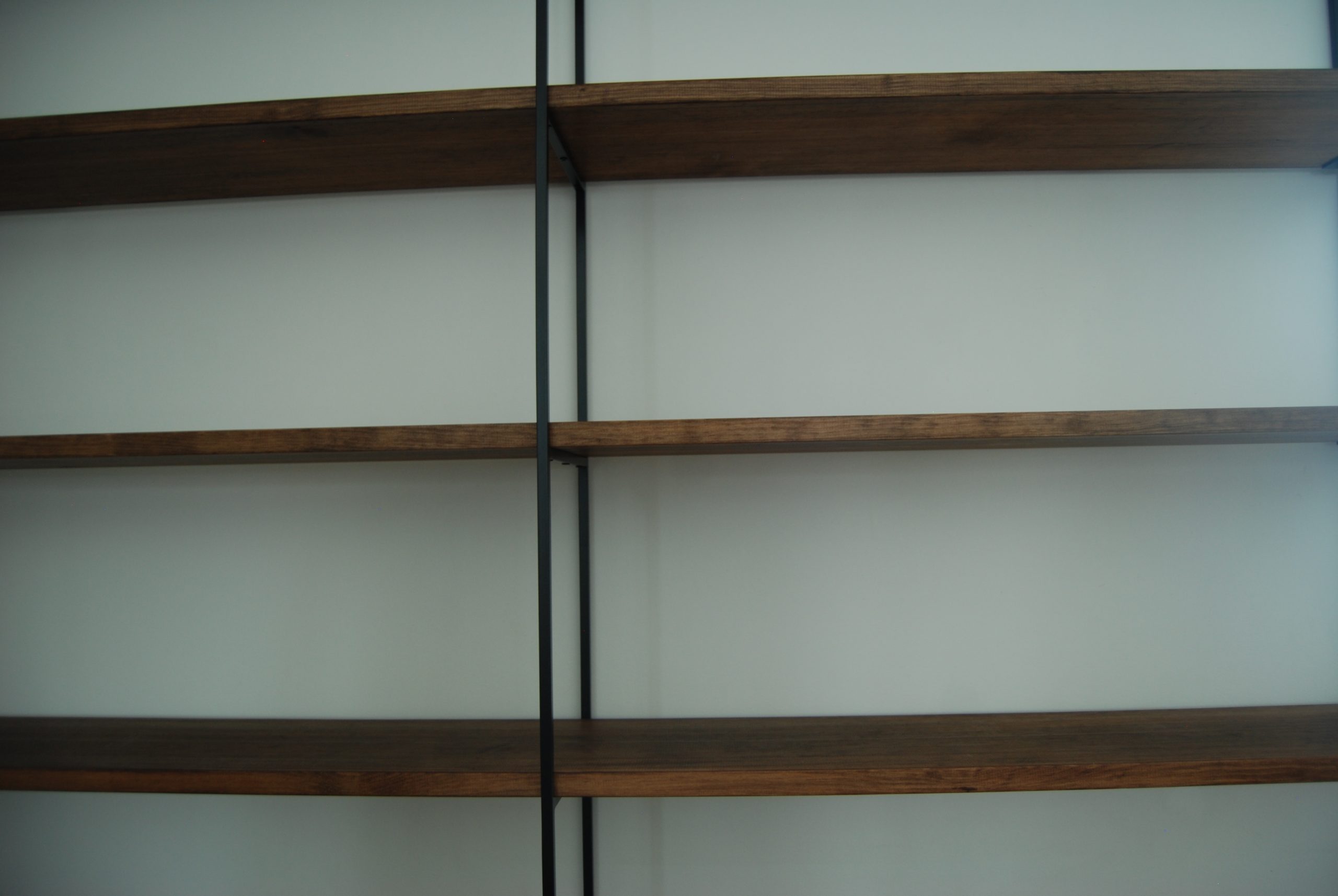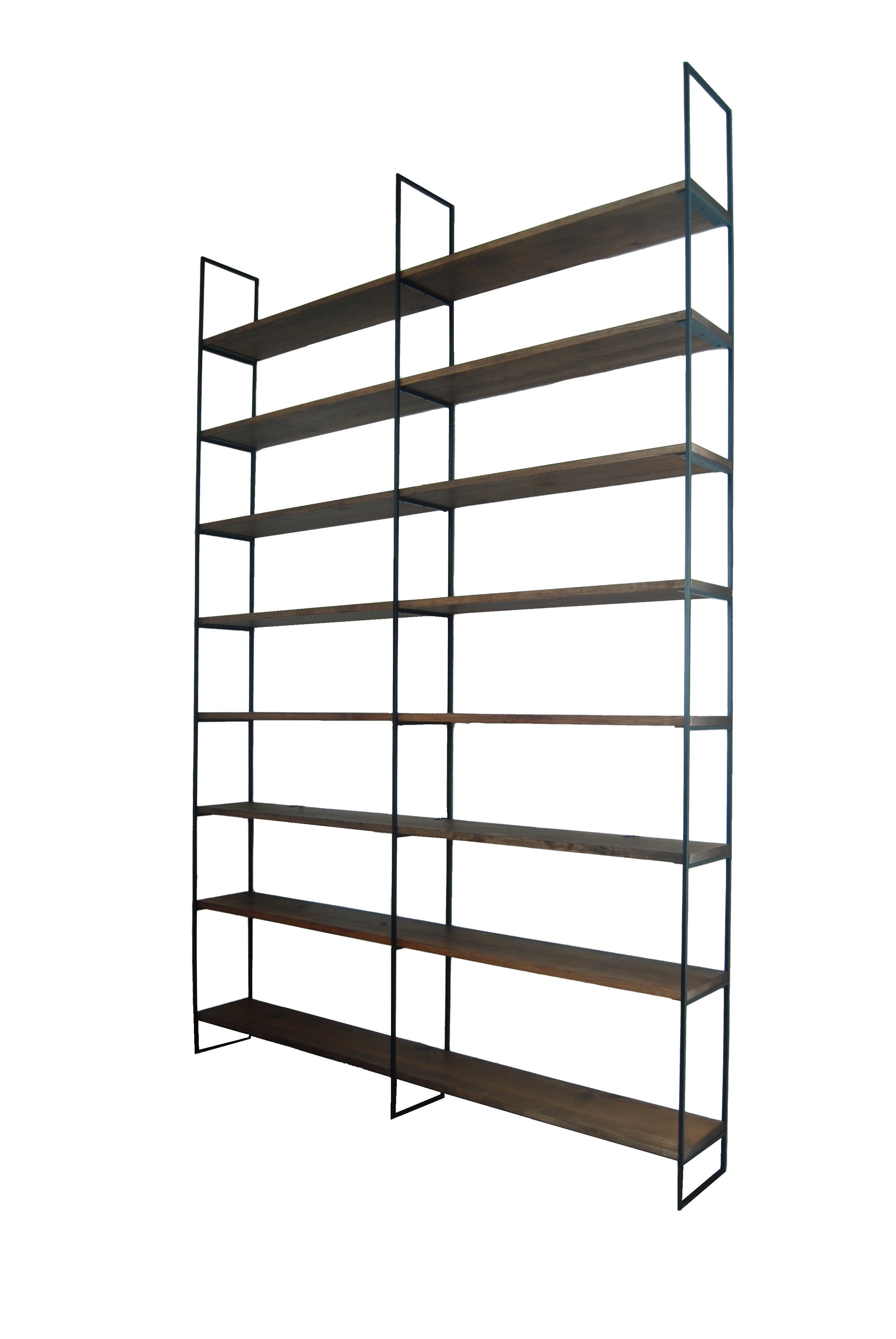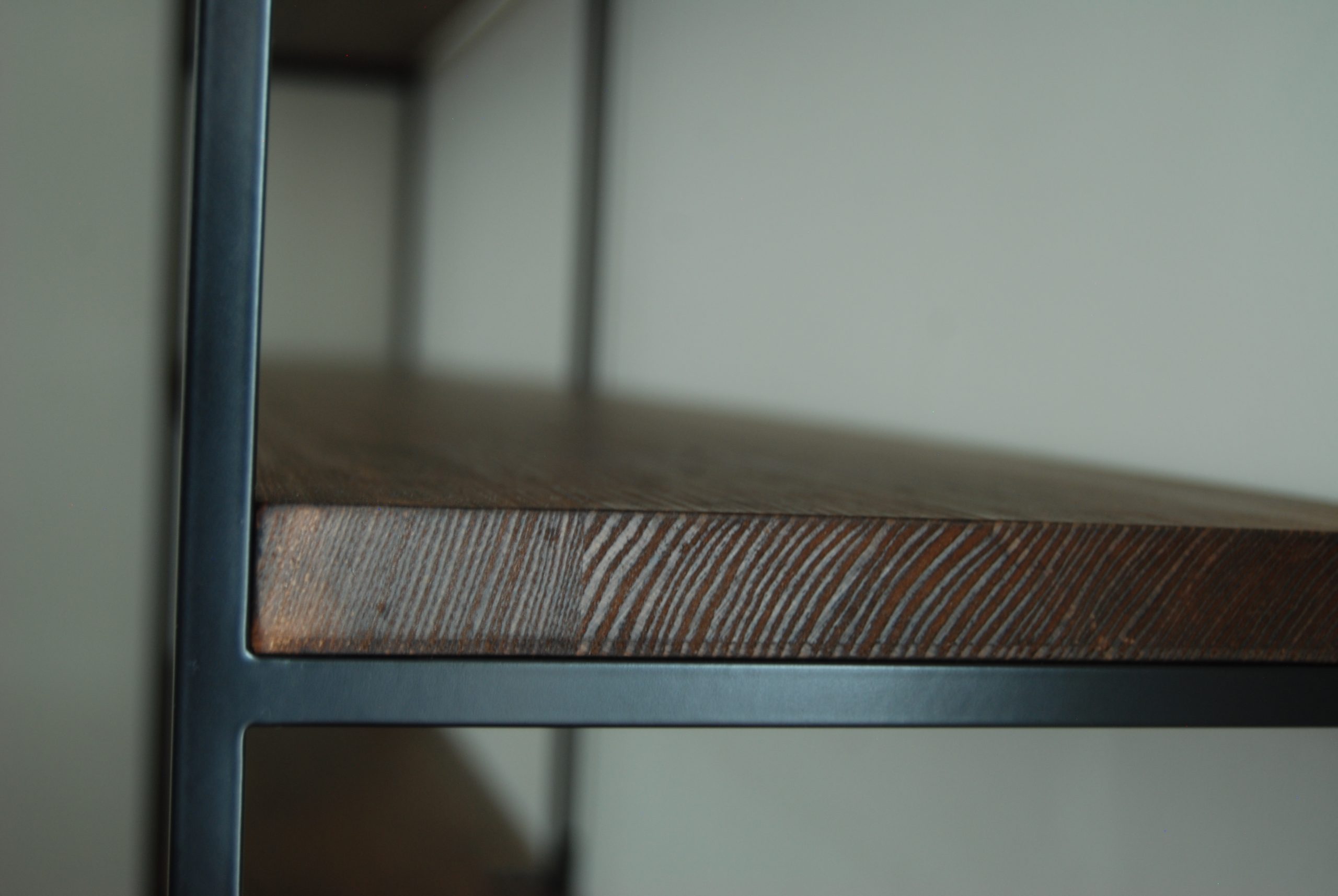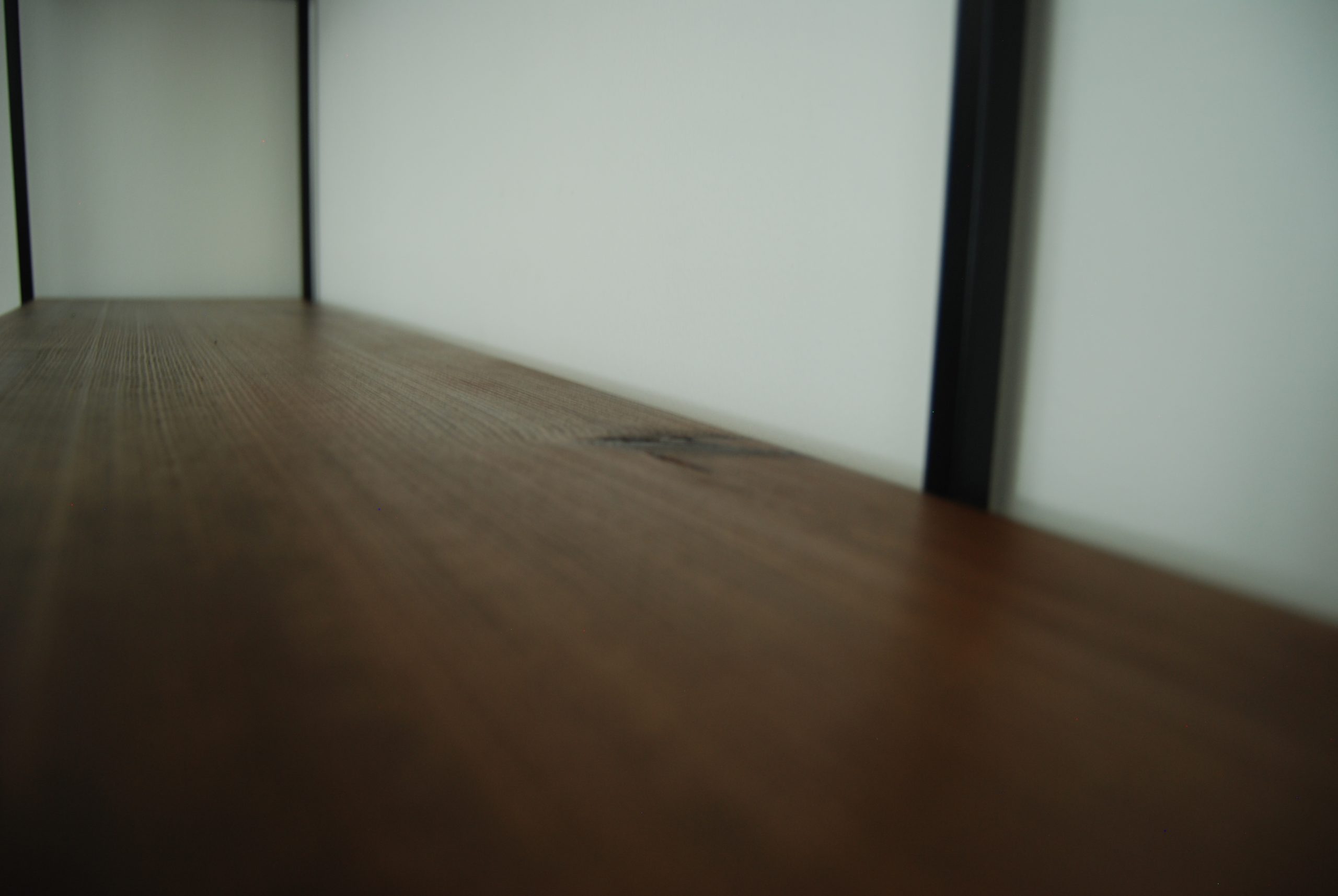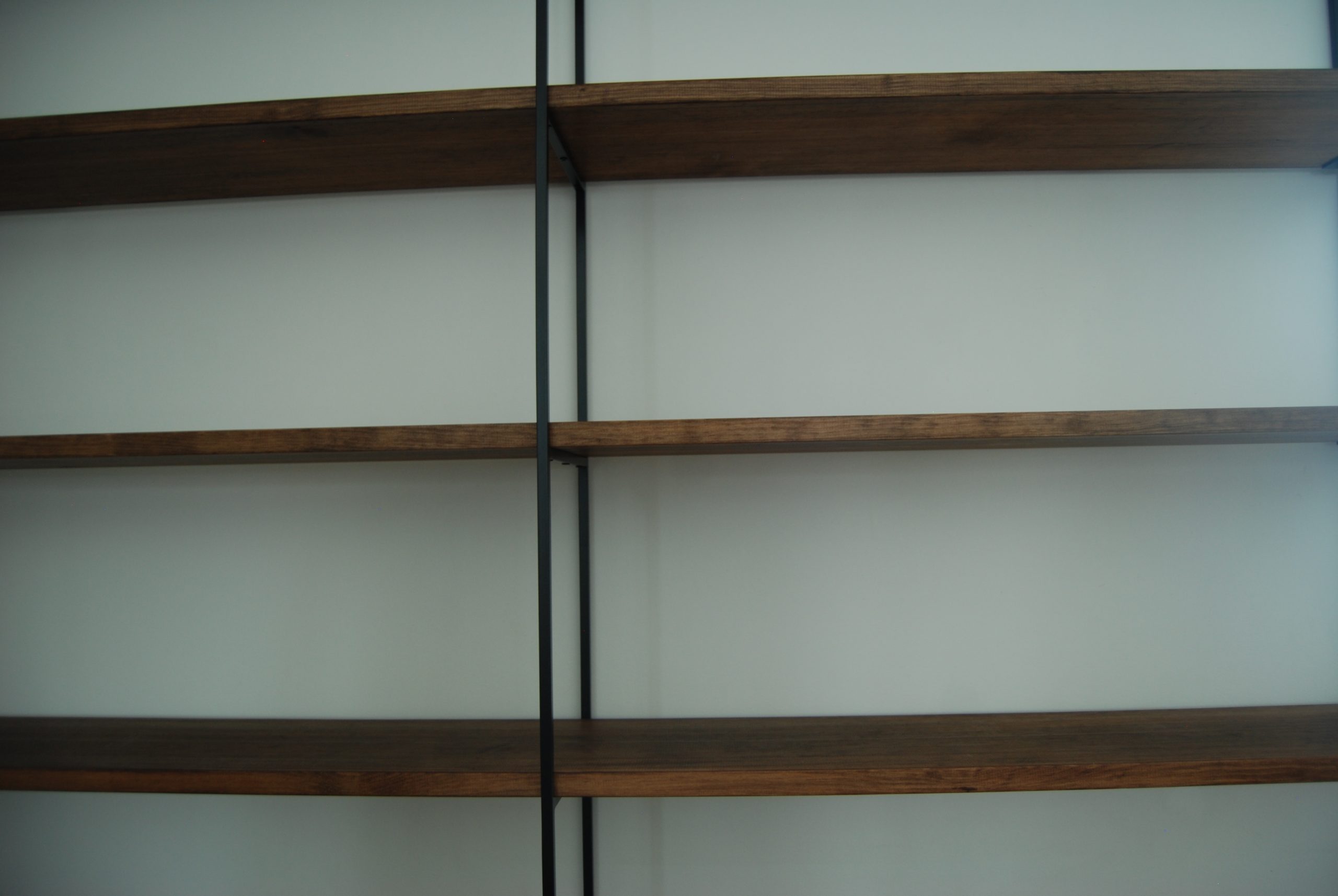 Bookshelf
The crowning achievement of the entire series, this roomy, but extremely light bookcase.
The whole is made of a 10 × 10 mm square bar (drawn), which ensures stiffness and lightness of the structure. For the finish, we used pine shelves, covered with varnish-stain and waxed twice.
It is possible to make a project on an individual order, as well as to choose the colors, dimensions and thickness of the shelves.